Are you ready for it?
Are you??
ARE YOU REALLY?!?
Well, this blog isn't called 'Curly-Haired Confessions' for nothing. 99% of the time you will be subjected to the confessions. However, I figured it would be fun to write about my hair! I absolutely love my hair! So you get to read all about the trials and tribulations from having those sexy curly curls!
Through the years, the curls have changed. Went from mild curls, to 'Annie' hair, to dork hair (yeah, none of you will ever see a picture from these years! It was a scary time! Trust me!), to disguising my curls with a straightener, to finally finding a way to accept my curls the way they are.
I was blessed into this world with a thick head of hair… well, maybe not right away, but I see pictures of my hair when I was really little, like here, and my hair was just 'wild child' hair. It stuck up every which way. My hair doesn't really appear to be very curly. I'm sure my mom went crazy having to deal with it though.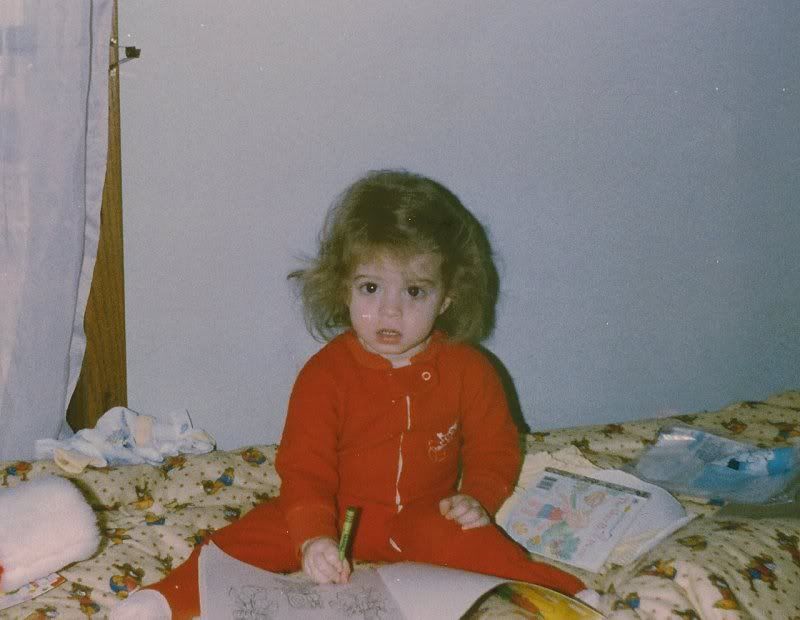 Now, don't laugh at me, but I'm pretty sure I remember the very moment that my hair turned curly. Yes- there was a distinct moment. I believe I was about 3 or 4 years old, and I was sliding down the stairs at my cousin's house with my cousin. I remember sliding so fast that my hair just turned curly. Considering this IS in my memory banks, it HAS to be true. :-3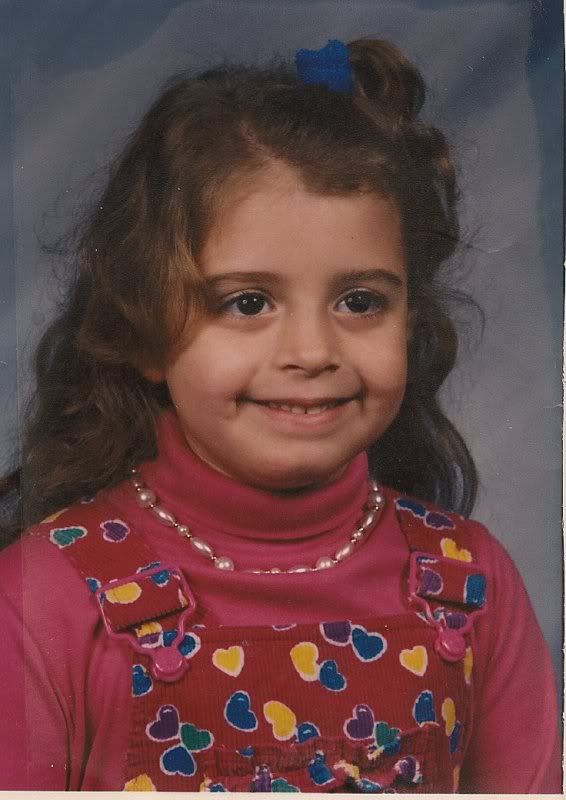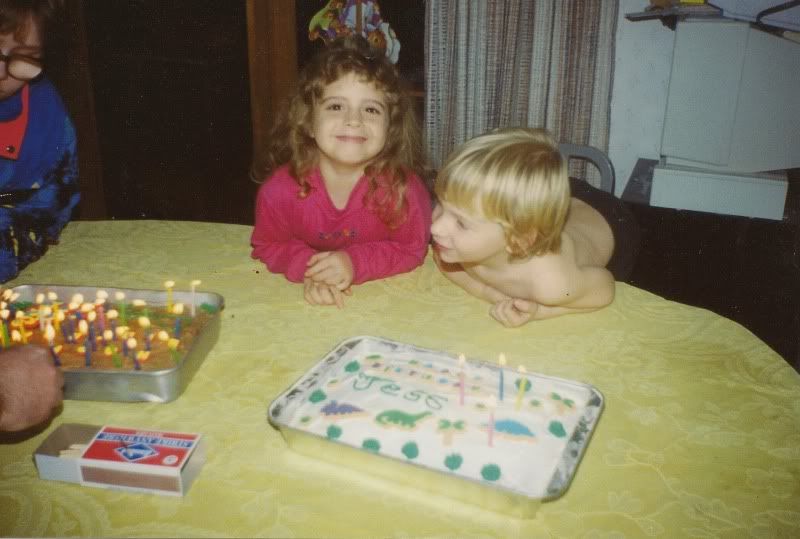 When I was younger, I really didn't like having curly hair. It never really outwardly bothered me, but I would often 'brush it to make it straight'. I probably did that many times from the age of five to the age of eleven. When I lived with my birth mom, she brushed it out more and kept it long, so the curls appeared to be much softer than when I lived with my adoptive parents. My adoptive mom kept it very short. I assume she loved those curls, and wanted to preserve them. As much as I hated my hair back then, I look at those pictures from 8-10 and I think I look absolutely adorable!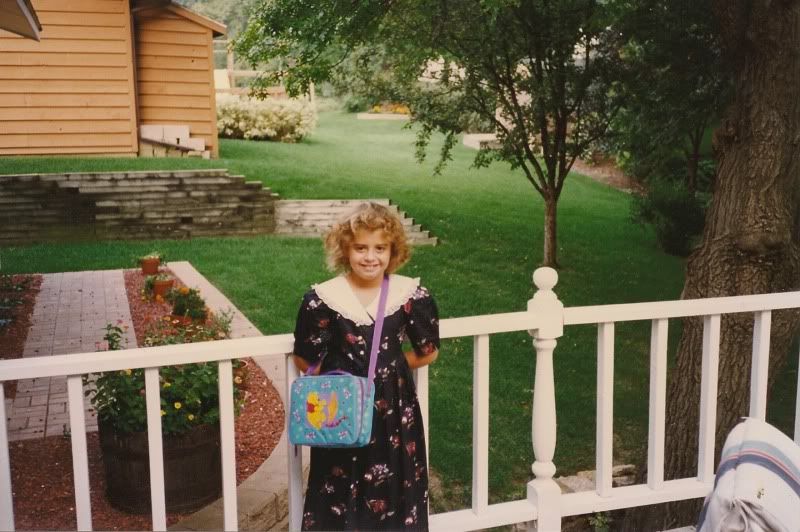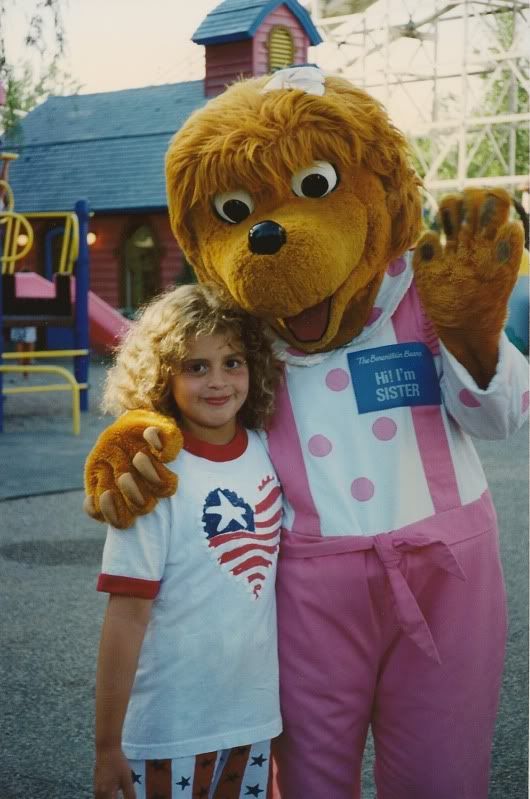 I must have finally argued my mom enough to the point where I can tell I took over how my hair looked. Ohh, how I wish I could go back in time to tell myself to just let my mom continue doing my hair! I started brushing it often, so the curl once again looked a lot softer. But this time, with my hair shorter and one length, it poofed! Maybe one day I'll show you a picture of what I looked like with 'triangle' hair. It's absolutely hideous!
Thankfully, I had a fashionable foster sister in middle school that was able to show me the error of my ways. Mainly, she showed me how to braid my hair, pull it up into a neat ponytail, and a few other various tricks. Most didn't fully embrace my curls… actually, I don't believe any of them did. But at least my hair looked slightly more presentable in public, and no more triangle hair!
Not to say I didn't try and learn to cope with my hair. I listened to the hairdressers that cut my hair repeatedly and found their advice was utterly hopeless on my head of hair. In fact, why trust them when I hated the way my hair looked (even MORE than usual) after walking out of the salon. They always told me tidbits of advice like "pick it with a comb", "never blow dry", among other things that just made my hair look terrible. Whenever I let it air dry, it would look all frizzy and it would hang wrong (by this time my hair was about the length of my shoulder blades). When I picked it, my hair style looked like it came straight out of a 1980's yearbook! Yuck!
Once I hit high school, I finally had enough money to invest in a hair straightener. This was actually a device I begged my parents to buy me when I was in 8th grade, however they didn't see any reason to ruin my hair. I loved my straightener. Sure, I had to wake up an extra hour to shower, blow dry, and straighten in the mornings before school, but I never felt ashamed of my hair. My classmates would notice and compliment my long, straight brown hair (now I see how boring that sounds).
Then… the accident happened…
And no, I don't mean like a car accident or hurting myself. In October of my sophomore year of high school, I was getting ready to attend a wedding with my parents. I was blow drying my hair before I was going to straighten it, but prior to blow drying I had put in this anti-frizz spray I had received the day before at the salon. They gave it to me so my hair would look smoother when I straightened it. Then, when I turned off the blow dryer… my hair looked very pretty. And it was curly! GASP! So I left it like that, and I got a lot of compliments at the wedding reception.
After the wedding, it was a lot of playing around with my hair. Some days, my hair looked amazing! And other days, my hair looked like total crap! I didn't care though, I finally felt proud of my hair the way it is. Here's my hair about six months after I hit my 'revelation'.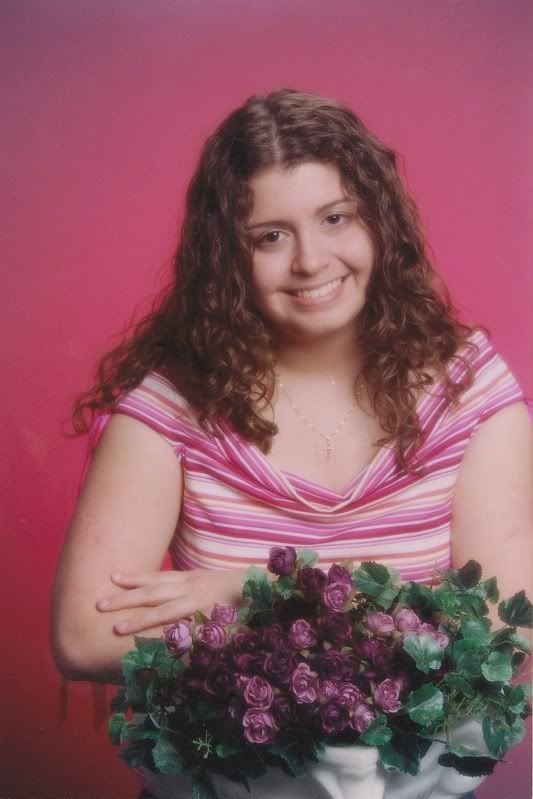 Since I've started to like my hair, it's been a lot of trial and error. I've experimented with different haircuts, lengths, hair colors, and products. Right now, I love the length, but I've discovered I have a lovely patch on the left side of my head that frizzes more than any part on my head. I've learned that a side part compliments my curl (and the widow's peak I want to hide) much nicer. Layers help give my hair body and they allow the curls to flow freely down my back. I'm growing it out (say, Miley Cyrus length?) and it's stubborn in not growing out well once it gets about to bra hook length.
Every now and then I get an individual, generally somebody who is shopping in the store I work at, who will go 'I LOVE your hair! You must absolutely HATE it!' That always makes me laugh really hard. I tell them that I love my hair, I'm proud of it, and I would never imagine changing it. Then they laugh and tell me that I'm fortunate to feel that way!
We were all given different types of hair that I believe we should accept and embrace. I remember in high school there were a lot of girls who dyed their hair platinum blonde and straightened it, so they all looked the same. God made for us to have different types of hair, and I believe there is truly no boring hairdo. I like seeing the variety of colors, the different lengths, it is just so fun. So I challenge you to do something that honors YOUR hair. Be proud of the way it is :).
Fin